3D Ceramic Gypsum - model MESH
Decorative 3D wall panels made of snow-white Ceramic Gypsum are very easy to joint and paint.
Ceramic Gypsum material is more durable than standard gypsum and resistant to scratches or dents.
This is high quality ceramic plaster in brilliant white finish ready to install on the wall and paint.

Our 3D feature wall products are the perfect match with indirect spotlights or LED lighting.

For seamless finish panels need to be jointed and sanded down before the priming and final decoration process.
We recommend decorating Ceramic Gypsum panels only with water-based emulsion paint applied using spray coat (compressor) or with the roller paint.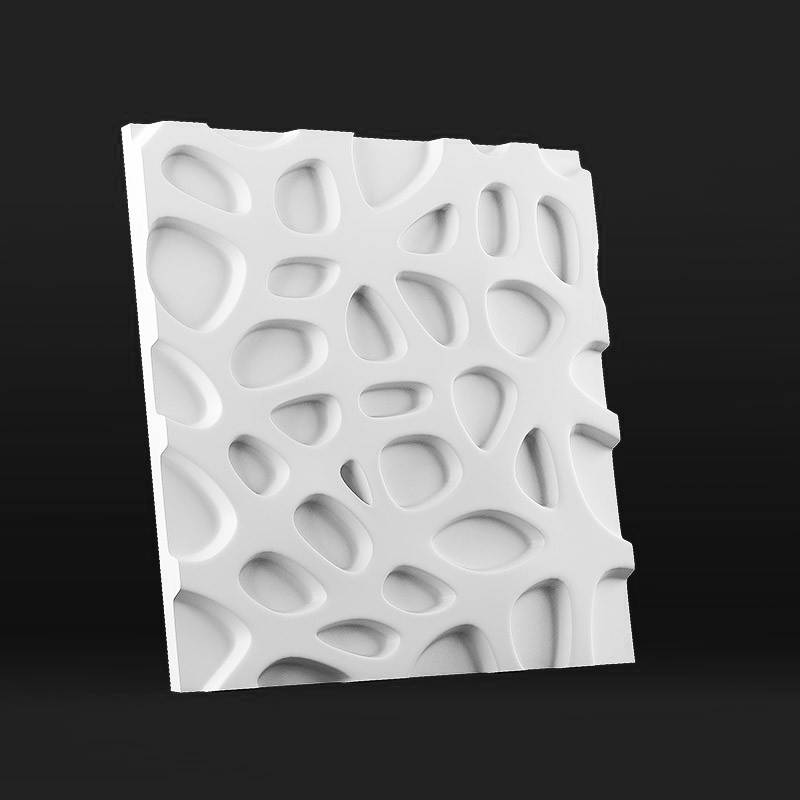 COLLECTION NAME: Ceramic Gypsum
MODEL NAME: Mesh
PANEL DIMENSIONS: H:50cm x W:50cm 
PANEL THICKNESS: 1-2.5 cm
SURFACE OF A SINGLE PANEL: 0.25 m2
4 PANELS: 1 m2
WEIGHT OF A SINGLE PANEL: 4.4 kg
NUMBER OF PANELS PER SINGLE TUBE OF ADHESIVE: 3-4pcs
Ceramic Gypsum wall panels are usually in stock.
Delivery lead time between 7-14 days.

We deliver Cersmic Gypsum panels in secure and safe packaging in cardboard boxes on pallets.
Panels are quaility checked before the shipping.
Delivery service by courier - signature required.
Why 3D Ceramic Gypsum wall panels?

It's high density plaster, sound absorbing and also great soundproofing material.

Real 3D panels with solid finish. Perfect for lounges, TV walls and receptions!

Panels are very easy to install and decorate! High quality plaster easy to cut and decorate!

Panels are designed to combine different and individual layout patterns.
---

Simply enter the dimensions of your wall, height (H) and width (W) to calculate the total area in meters squared. You can also calculate how many panels including adhesive tubes you will need for your project!
---